Bmw R80 Gs Motorcycles for sale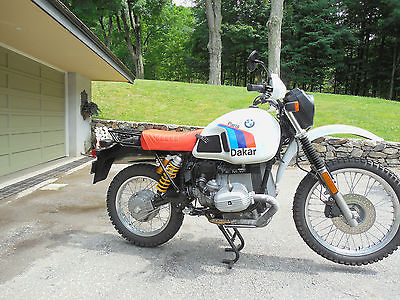 $15,000
Cold Spring, New York
1000CC KIT WITH THE BEST OF EVERYTHING USED IN THIS PROJECT DONE BY MAX BMW
Trim R80GSPD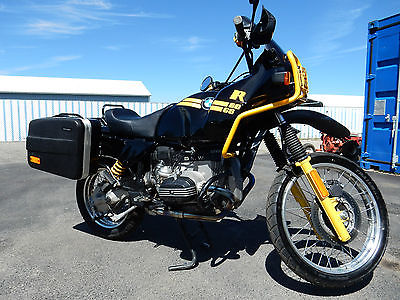 $15,000
Norwood, Colorado
OKAY AIRHEAD FANS...HERE IS A BEAUTIFUL 1992 EURO SPEC R80GS. LOW MILES AT 6000 (9000KM) SPEEDO IS IN KM. THIS BIKE IS IN NEAR MINT CONDITION WITH ONLY A FEW VERY MINOR BLEMISHES...THE ONLY NOTICEABLE ONE IS WHERE A TIE DOWN RUBBED OFF SOME OF THE YELLOW PAINT ON THE CRASH BAR. LOOK AT THE PHOTOS...NEAR PERFECT. TANK IS PERFECT. RIMS ARE EXCELLENT WITH ONLY A COUPLE OF SMALL RUBS. SPOKES PERFECT...NO CORROSION WHATSOEVER. I OWN SEVERAL R80GS MODELS...ONE OF THEM IS A 1981 WITH ONE MILE ON IT!!!! BUT THIS ONE IS THE SECOND NICEST IN MY HERD. RUNS LIKE NEW. HEATED GRIPS WORK PERFECTLY. NICE KRAUSER BAGS WITH FUNCTIONING LOCKS. BRAND NEW SINGLE SEAT...IN PERFECT CONDITION. TIRES ARE LIKE NEW. EVERY LIGHT WORKS. STARTER FUNCTIONS PERFECTLY. CHARGING SYSTEM IS EXCELLENT AND BATTERY IS 6 MONTHS OLD. DONT MISS THIS OPPORTUNITY., THESE BIKES ARE IMPOSSIBLE TO IMPORT DUE TO ALL OF THE REGS...SO HERE IS ONE WITH LOW MILES AND HAS A CLEAR CO TITLE READY TO RIDE AND SHOW. EMAIL ME QUESTIONS. I MAY DELIVER DEPENDING ON WHERE YOU LIVE...FOR A REASONABLE FEE. GOOD LUCK.
Trim R80GS BUMBLE BEE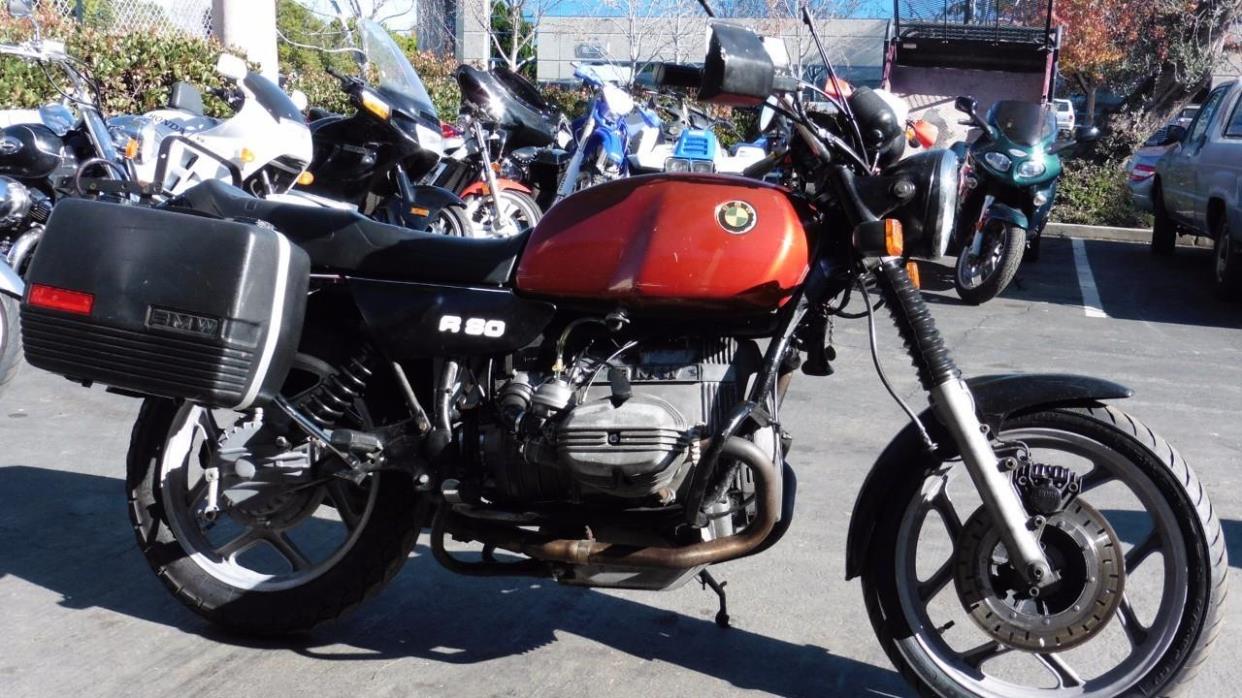 $1,995
Ventura, California
ON SALE!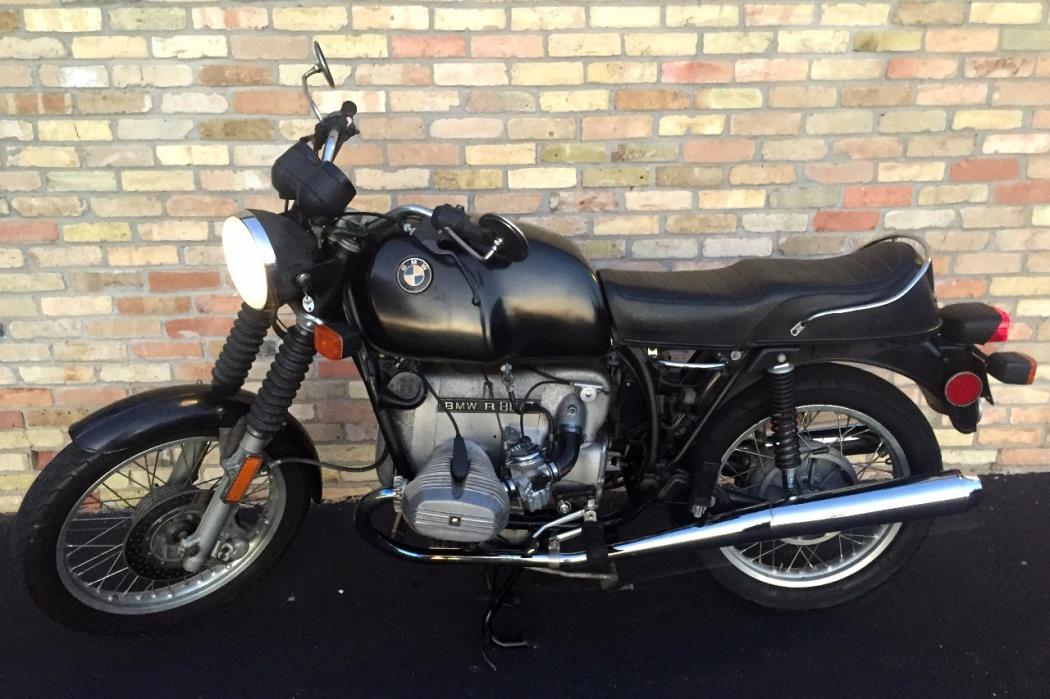 $2,999
Oshkosh, Wisconsin
This is a nice 1978 R 80 / 7 with 39,000 miles on the odometer. It has brand new carb rebuild kits, brand new mufflers, new oil filter, engine oil, transmission oil, driveshaft oil and final drive oil. Tires and brakes are good. Bike starts, runs and drives like it should.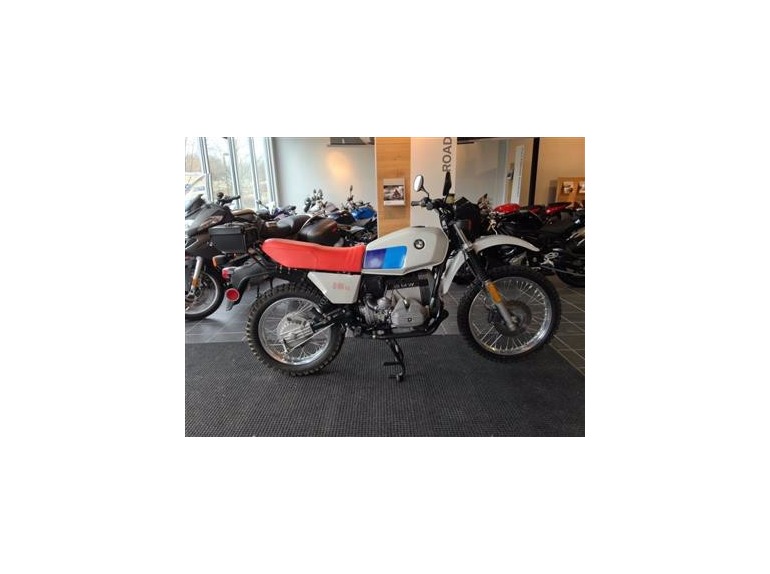 Request Price
Brookfield, Connecticut
1986 BMW R80GS, This 1986 BMW R80GS is in excellent shape. Bike has been mechanically gone through and is set to go. We have a decent amount of service history available on this bike. Customer previously installed Siebenrock orange seat and SIebenrock rear leather tail bag. After trade in, we installed new stainless steel spokes. Other than that, we wiped it down and rolled it on the floor. Truly a beautiful looking bike with lots of life left. It's important to note that the R80GS was really the bike that put BMW into the adventure bike scene. While it may be significantly smaller than todays R1200GS, it's still a very capable (and collectible) bike!Contact Dave or Zac at MAX BMW CT Brookfield for more info at (203)740-1270.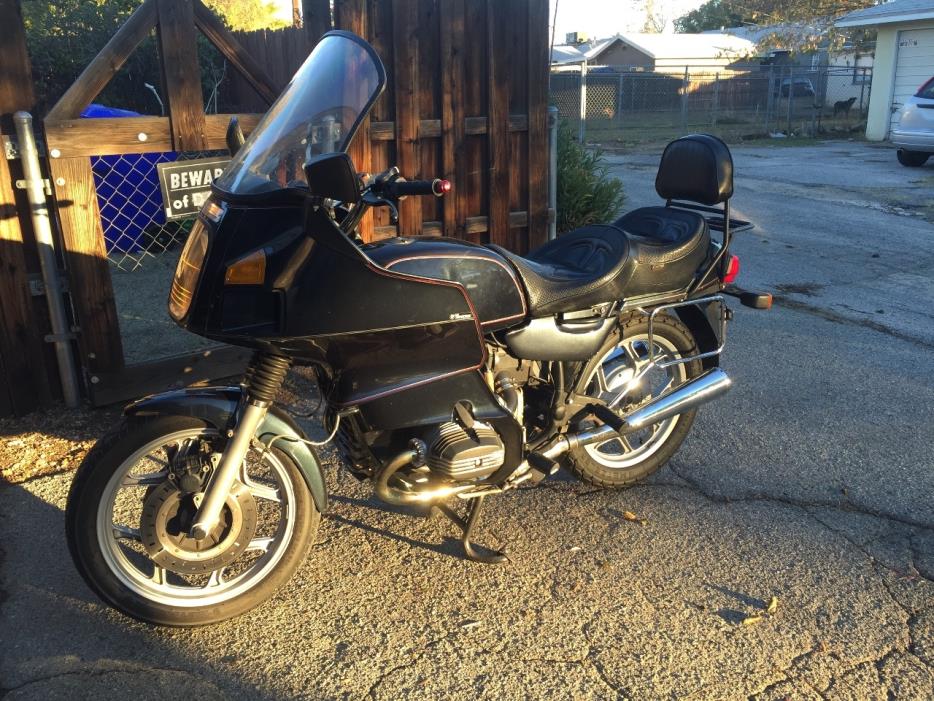 $2,900
Yucaipa, California
This is a very clean running machine. 56000 mls. New oil pan gasket Battery, Fresh fluids, Good brakes. Reliable . It needs a new home. Call. Dennis. 909-289-3432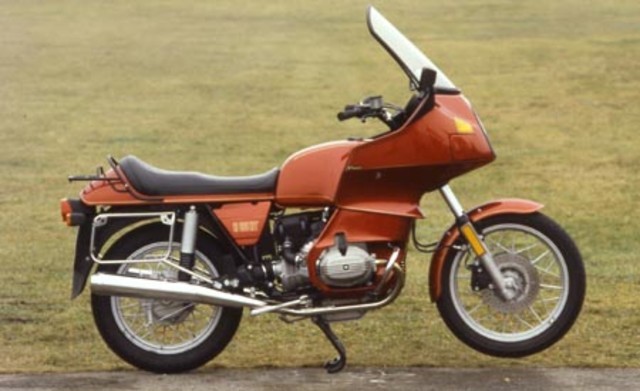 $2,495
Salt Lake City, Utah
1983 BMW R80RT, Pictures coming soon! Picture shown is not actual bike. same model and color though. This BMW is just perfect for someone looking for a bike to do a cafe build with. Or if your a purist you could always go back to factory original. Just over 59k miles, its getting new tires, throttle cables, a good cleaning and some wiring redone. Once the works been done I'll get some photos up as well.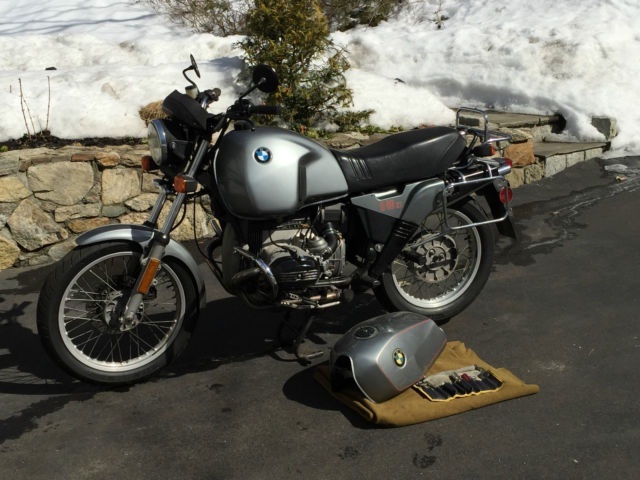 $4,000
Weston, Connecticut
Matching numbers bike. It is extra low mileage 21, 579 miles on Speedo. Come with 2 tanks, one expensive large touring tank and original factory tank. It come with original tool kits and one side of bag. It also come with the original gas tank. Overall cosmetic is in good condition. If you familiar with BMW Its not necessary for me to tell you this street version of R80 GSPD is one of most reliable BMW ever made and the best street bike according to the critics., and it fully capable for occasional off road use. Only 976 R80ST were imported to US and sample with this low mileage and condition is very hard to find.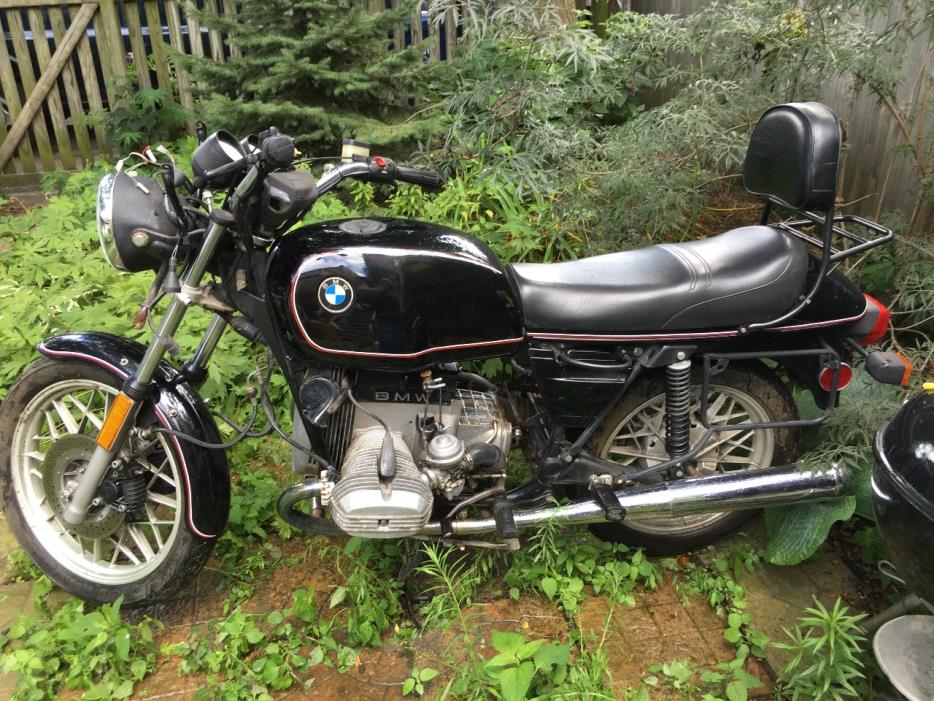 $3,000
Evanston, Illinois
1983 BMW R80/7 RTWorth $6,500Imported from Germany24,000 miles798ccFuel lines and fuel preparation need to be reassembled (all components are present).Saddle bags and accessories available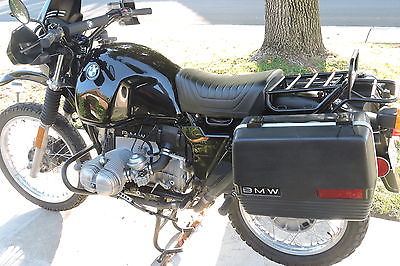 $9,000
Bakersfield, California
This is a wonderful example of an unrestored 1981 BMW R80 G/S. This was BMW's first import into the U.S. of the amazing GS line. From a VIN search on Adventure Rider it was manufactured in April of 1981 and first sold in Denver Colorado. The bike is pictured with a R100GS PD tank with the single seat and rack. I have all the original blue body work and tank which are in excellent condition. I also have a white tank with the PD colors and several original PD decals. I purchased the bike after it had sat for awhile. I replaced several electric components, all with original parts and put a new battery. I have all the parts I replaced. I wasn't smart enough to determine it was the ignition switch so I started changing parts. Expensive lesson in trial and error. I also replaced the steering head bearings and fork gaiters. I've recently changed all the fluids. The bike does not leak a drop and starts like a champ with only a little choke on cold mornings. The transmission is a little notchy. I understand that is a characteristic of these airheads. This bike is a joy to ride. I have not ridden it off road except some local forest service roads. I ride it to work regularly and it can travel the interstate or the backroads just fine. These bikes are becoming harder to fine, especially one that has not been monkey'd with. The previous owner put a great deal of care into the bike and I've tried to maintain that tradition using only original parts and keeping the bike as a well kept version of a modern classic. The history of the bike can be researched on Adventure Rider under several forums. It's R80G/S #2680. The frame and serial numbers match as noted in the pictures. The previous owner replaced the odometer. It currently reads 1,641 miles but the original odometer was reported to have approximately 32,000 miles. Of course I don't know the actual mileage but it appears to be less than 35,000 miles. The condition of the bike supports that estimate. I also have the original complete tool kit including the hand air pump. Please feel free to ask any questions.
Trim R80G S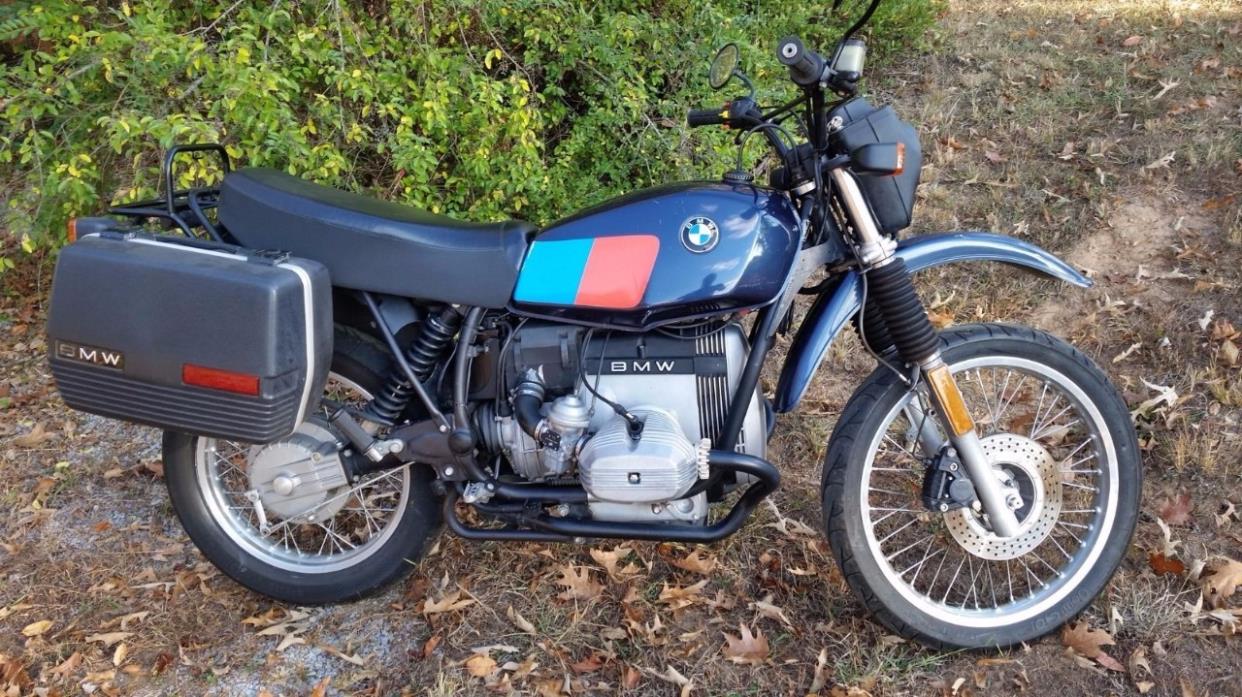 $1,500
Blandon, Pennsylvania
The ignition system was replaced with the Omega 450 Watt charging system. The coil is an updated modern unit as well. Front headlight has a PIAA SuperWhite headlight bulb. The R80g/s has a great headlight reflector that has a sharp cutoff, and provides actual useable light. Much better than most single headlight modern bikes.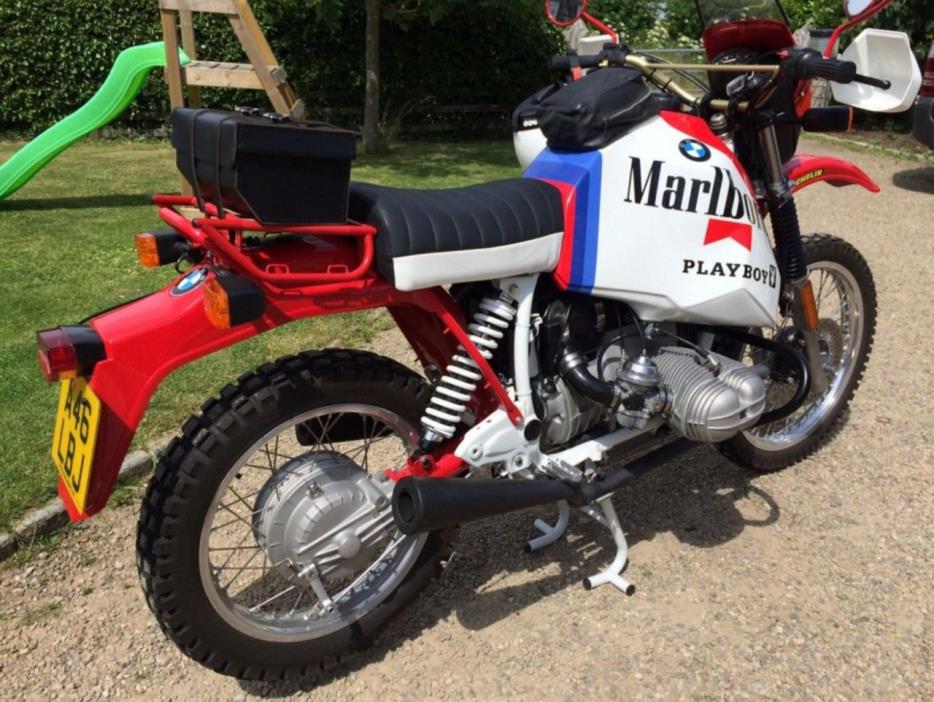 $5,500
West Olive, Michigan
Contact me for more info.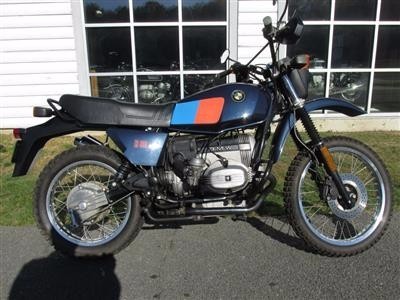 Request Price
Troy, New York
1984 R80 G/SVery clean R80 G/S. Rarely used because it was one of two R80 G/S of the owner. Fluids changed yearly. Only 5600 miles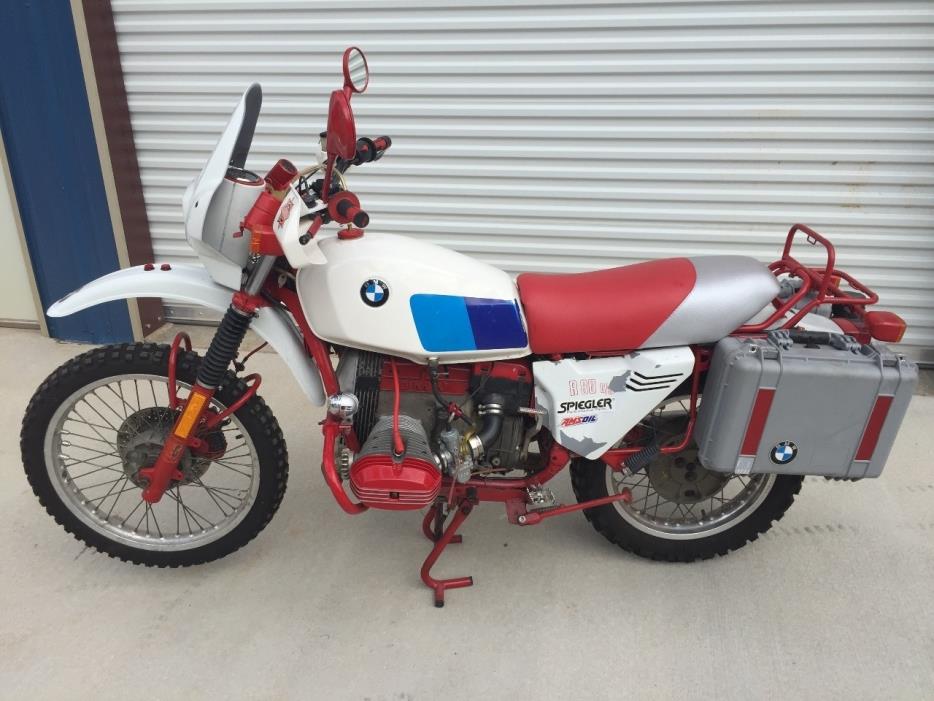 $6,300
Watkinsville, Georgia
This R80G/S sports a riot of red color and marks an important period in the evolution of off-road riding. It features gnarly Michelin T63 tires, BMW windscreen and headlight guard, single-disc Brembo front brake, rear drum brake, Pelican side cases, tach and clock, exhaust with wrap, PivotPegz foot pegs, two power outlets, PIAA lightsSan Jose fork brace, 32mm Mikuni carbs, Smiths gauge, heated grips, hand guards, toolbox with tools, stainless steel brake line, and more. A Siebenrock 1000cc conversion kit was installed in the past, increasing output from 49.3 hp to 59.2 hp. The OEM gauge last showed 11,000 miles. The replacement (and now faulty) Smiths gauge shows 507 miles. A more accurate estimate is approximately 15,000 actual miles. Happy to answer questions!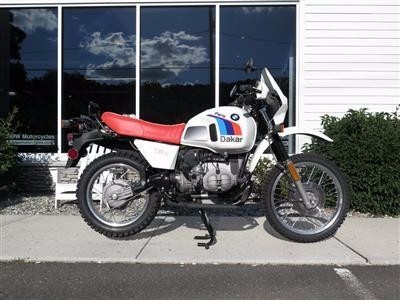 $20,500
Brookfield, Connecticut
Category -
Engine -
Posted Over 1 Month
Contact Dave or Zac at MAX BMW CT Brookfield for more info at (203)740-1270