2007 Honda Cr250 Motorcycles for sale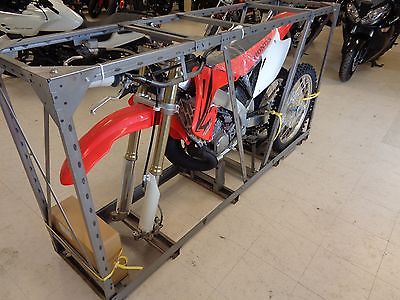 $7,500
Columbia, Connecticut
For Sale: New Still In Crate 2007 Honda CR250R.Vin Number: JH2ME03367M100932 Condition: This CR250R Is Brand New! Still In CRATE! History: This Bike Has Been In a Crate Since 2007 Shipping And Payment: We can arrange shipping any place in the usa at the buyers cost . The bike will not ship until payment clears and bike is paid in full . You are welcome to come check it out before you buy it, just call first . Thank you for viewing our auction! If you have any questions regarding this auction or cannot find what you are looking for please feel free to contact Kenny at 860-455-1233 and we will be glad to assist your call. We list new items every day so check back as often as possible! JB Bin: Sales Floor
Trim CR250R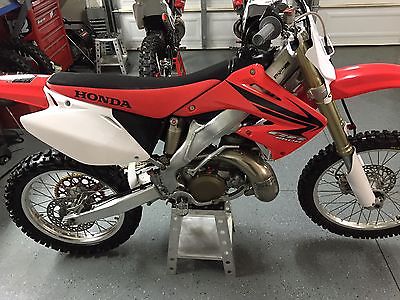 $5,500
Murrieta, California
So if you're looking for the last year of the Honda's this is the bike.This bike is in excellent shape I would say at very least 9 out of 10. I bought this bike from an older gentleman that unfortunately did not care much for it so I stripped it down and started cleaning and scrubbing. I have replaced some parts such as the number plates, front fender, new chain, front sprocket and few other parts to give it the like new look. The shrouds, rear fender and seat are original and I would say that there was only about 15hrs on the entire bike. There are a few aftermarket parts: Pro Circuit pipe with R304 silencer, ASV clutch and brake lever, Pegs, Works Connection radiator braces and a Renthal rear sprocket. I have the CA title in hand ready to go. Really must see this bike to appreciate it, if you would like to check it out or have any questions or would like more pictures, feel free to text me 715-558-2015

$11,999
Portsmouth, Virginia
This listing is for a Honda 2007 CR 125R and a Honda 2007 CR 250R Both bikes are brand new and have just been removed from their original shipping crates and assembled. The bikes both have certificates of origin from American Honda Motor Co. Inc. They both are in pristine condition as they should be, no gimmicks, no stories, no disappointments, just as you would expect. Please contact Ron serious inquiries only at 757-567-8000. NO TRADES!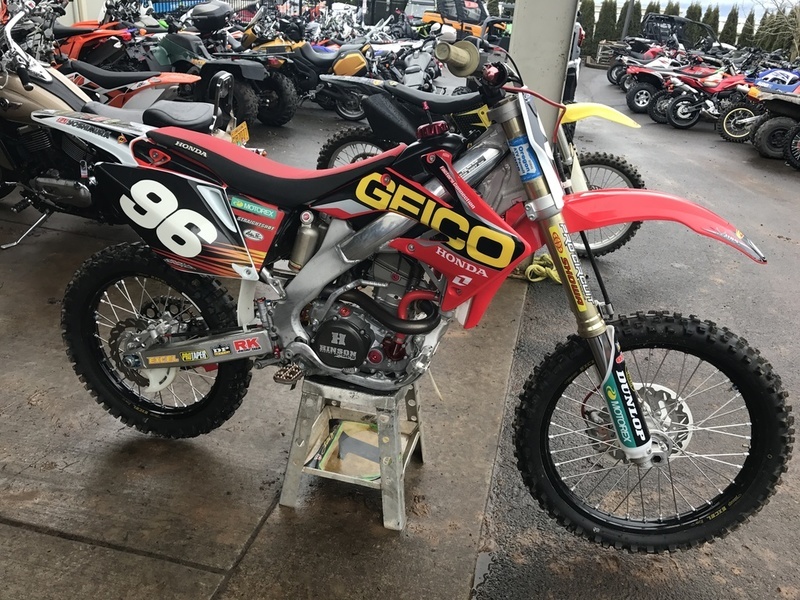 $2,999
Sublimity, Oregon
2007 Honda CR 250R, Call 503-769-8888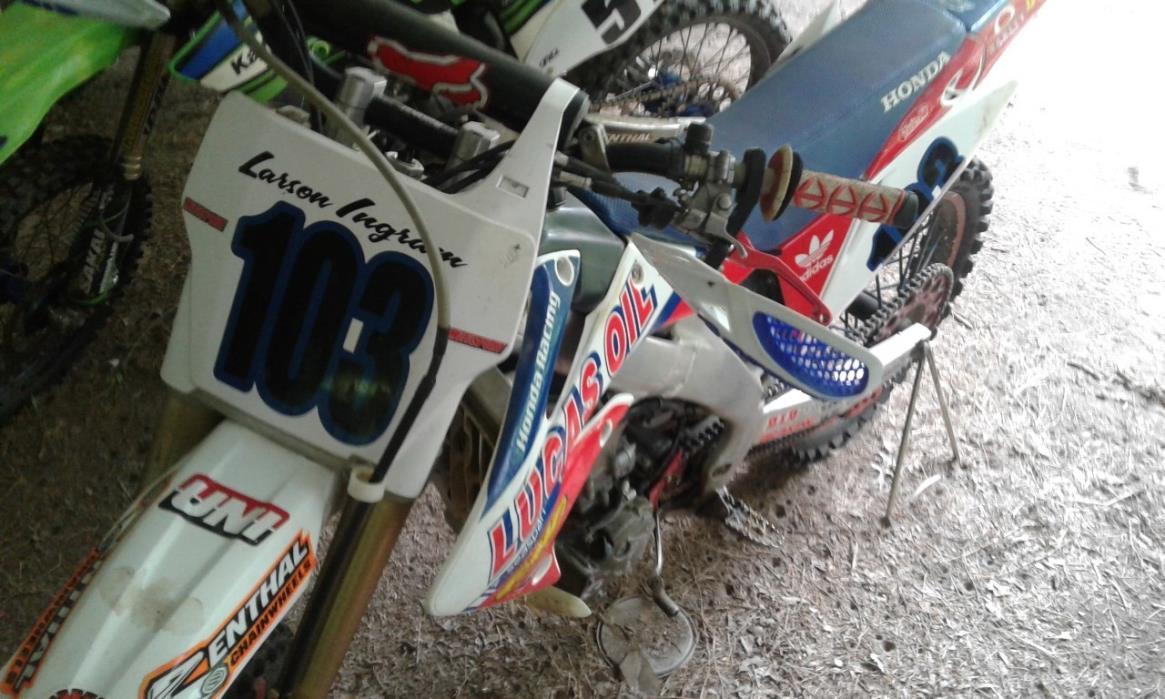 $1,650
Drew, Mississippi
Mint condition dirt bike fully racing...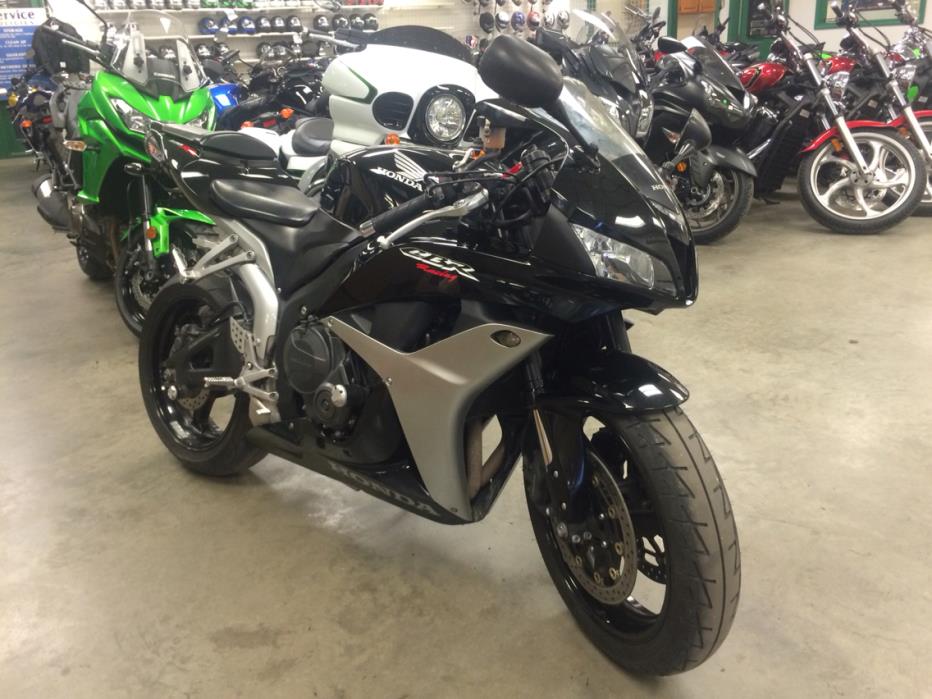 $5,999
Herrin, Illinois
Category -
Engine -
Posted Over 1 Month
2007 HONDA CBR 600RR CBR600, Contact our Sales Department today @ 618-988-9194 or Toll Free @ 855-891-3521. Pre-owned 2007 Honda CBR600 RR in Black/Silver. This bike is in very good overall condition and starts/runs and rides great. It sounds awesome with its Yoshimura exhaust, and is a great way to save big money over new. Know anyone who wants a ride?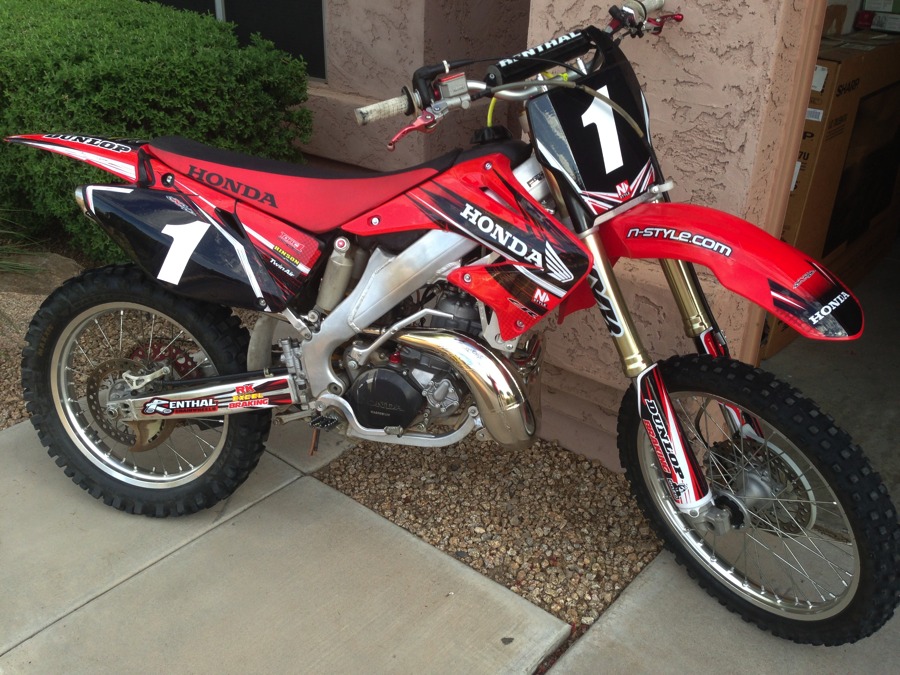 $3,600
Phoenix, Arizona
2007 Honda CR250R.  Last year they made the two stroke.  Collectors item.  Great condition.  Low hours.  FMF Gold Series Fatty pipe (original pipe included too).  FMF Racing Turbinecore 2 Spark Arrester and Silencer, New Kenda knobbies.  ASV break away clutch and front brake levers.  New grips.  Custom graphics.  Oil and air filter changed frequently.  Clean title.  Garage kept.  Extra fenders.  Helmet included.  This thing screams!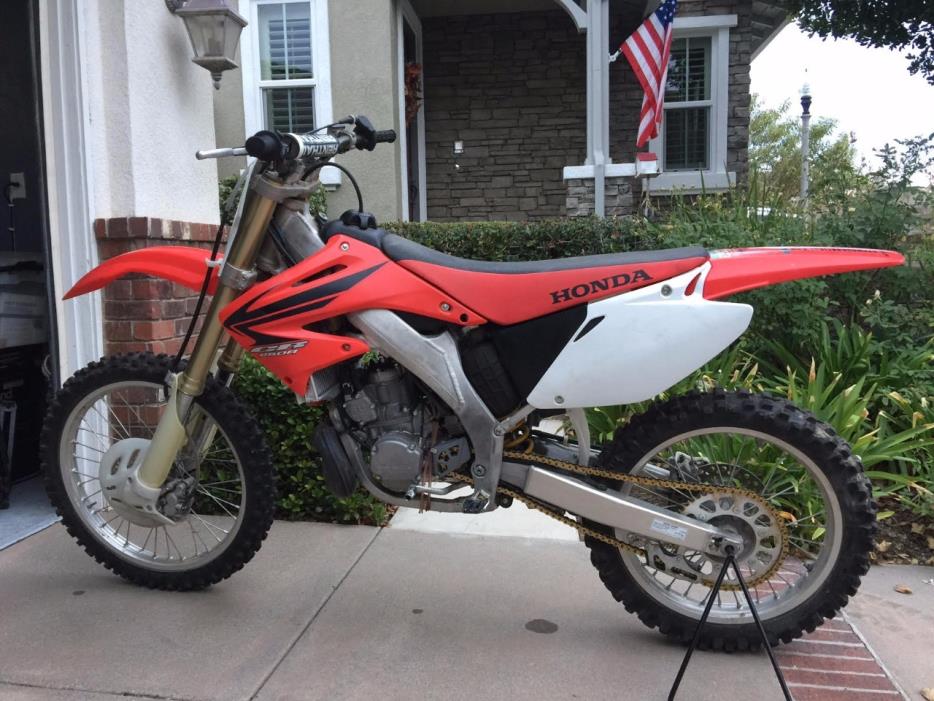 $3,300
Temecula, California
Honda CR 250r in very good condition. Less than 20 hours on bike. Purchased brand new in 2009 from dealership in Ontario California. Always garaged. True collectors bike as this is the last model of two strokes made. Bike has not been used in 3 years . All stock! I just paid $639 to get a full tune up on bike before selling from temecula motorsports which i have receiept for. Serious buyers only please. Paddle tire included as well. Please text me at 760-684-0618

$3,195
Fredericksburg, Virginia
Category Cruiser Motorcycles
Engine 745 cc cc
Posted Over 1 Month
Certified Pre-Owned Motorcycle Includes a 30 Day / 1500 Mile Warranty. Extended Warranty Plans Available.  This 2007 Honda Shadow Aero features a carbureted 750cc motor and 5 speed transmission. This Certified motorcycle received a full service at our dealership.  Accessories Include: Vance & Hines Exhaust Windshield Saddlebags Sissy Bar ***Financing Available!*** Classic Iron has been in the motorcycle industry for 25+ years and features Virginia's largest Pre-Owned Inventory. We have over 300 units in stock! We have financing available and are open Monday-Friday 9-6 & Saturdays 9-4. If you have any questions please call 540-479-1114 or email The bike you look at today, and want to think about tonight, before buying it tomorrow, will be bought today, by someone who looked at it yesterday, and thought about it last night!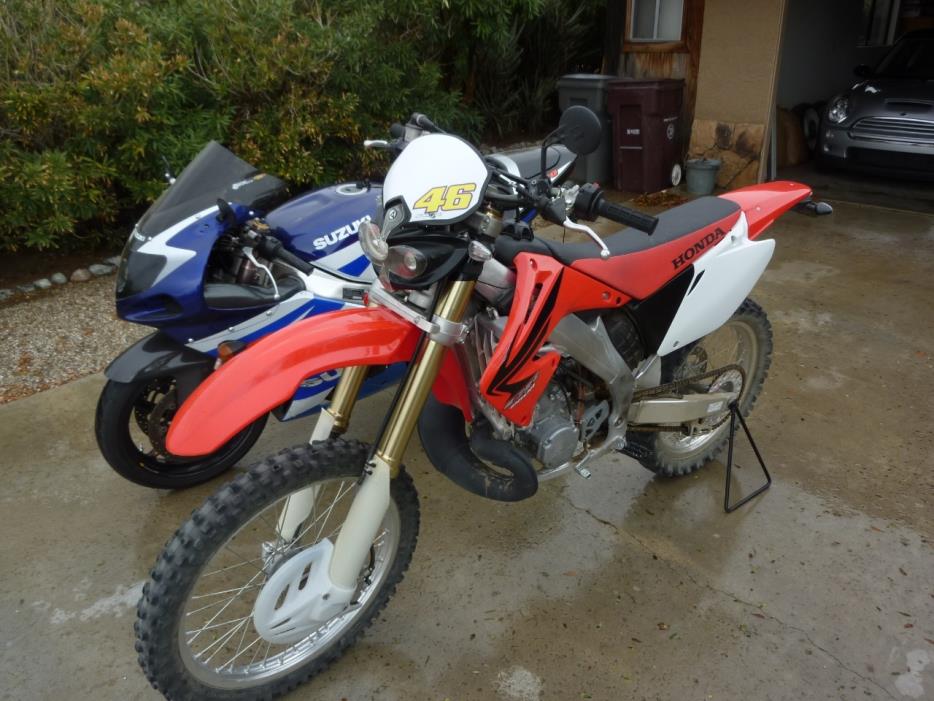 $5,000
Yucca Valley, California
Street Legal Honda CR250R!!! One owner from new, excellent condition, all original except: Acerbis Cyclope headlight, Baja Designs rear tail/brakelight, turn signals, mirror and horn. Raised gearing, softer fork springs, Forest Service approved muffler. Pro-Bolt aluminum fasteners, Arizona tags, owners manual, spare carb jets, some special tools. Jetted for 3800 feet altitude, garaged when not ridden by senior owner. Serious Inquiries Only Please.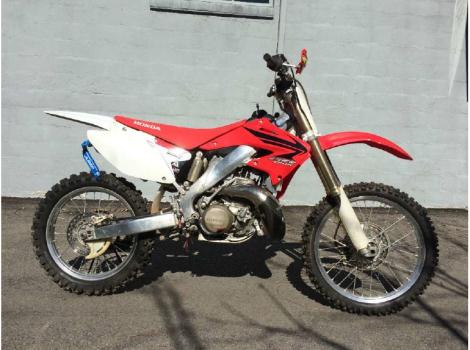 $3,899
Williamsport, Pennsylvania
Category Motocross Bikes
Engine Liquid-cooled, 1-cylinder, 2-stroke
Posted Over 1 Month
2007 Honda CR250R, Cherry 250 2 stroke with tons of extras! - Winning championships for over 30 years, including the first-ever perfect season in AMA MX history, the CR250R is simply the best 250-class two-stroke that's ever been. Awesome two-stroke power and ultra-trick, aluminum-framed chassis technology combine to create a machine as potent as it is nimble. Which is why you should ride one now—or chase one later.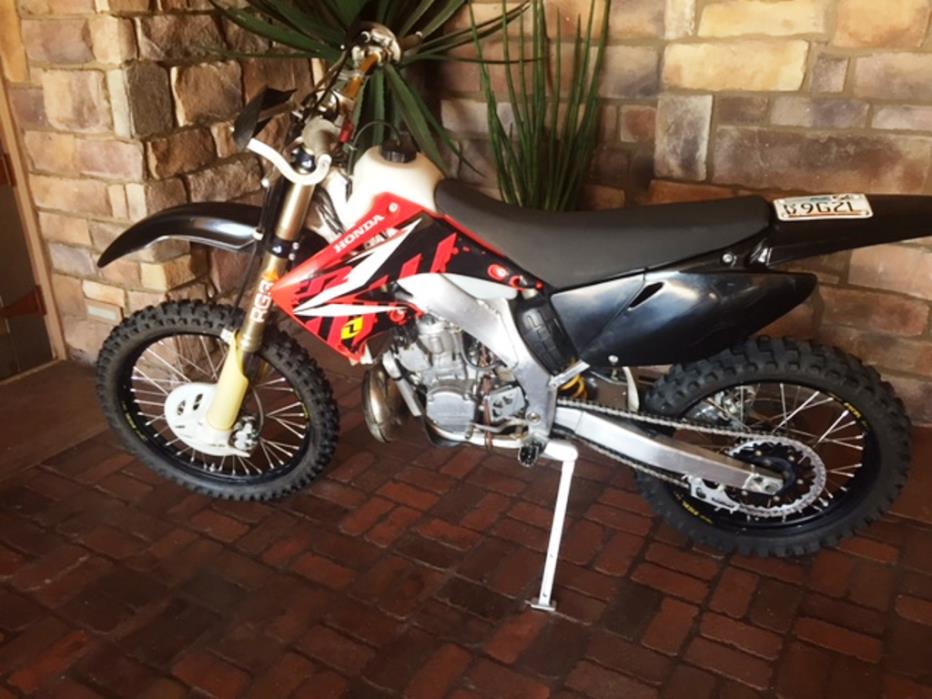 $4,100
Scottsdale, Arizona
Im a senior rider with 6 motorcycles, spectacular two strokes is one of my all time favorites. Never been raced. I have receipts for over $12,500 for this bike. They include:- Pro Circuit race motor- Pro Circuit exhaust- Rekluse clutch-RG Suspension (front and rear)- GPR Steering Dampener-Clark 3.0 gallon tank-Pro Taper bars-Steel Braided lines-Excel wheel set-SS Buchanan spokes- Custom seats and graphics- Carbon Fiber skid plate-Aluminum Kick Stand-Acherbis Hand Guards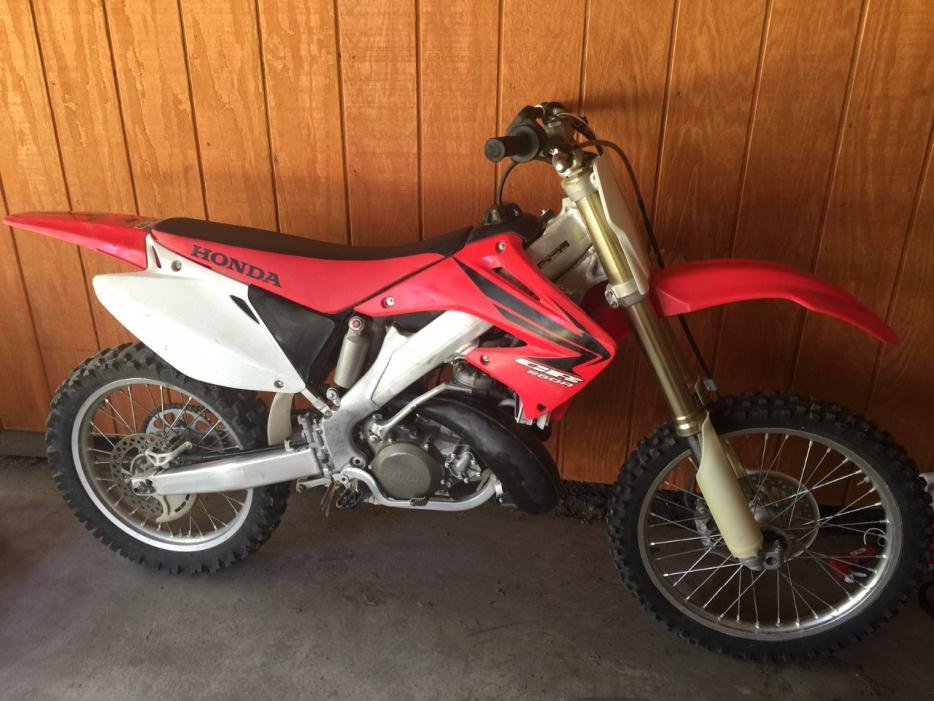 $3,500
Temecula, California
Category Motocross Bikes
Engine 250 cc
Posted Over 1 Month
2007 Honda Cr Series 250R, Original Owner. Purchased new in 2009 from dealership in Ontario Ca. The last of the Honda CR 2 strokes. This condition is 9/10 . All stock. Never raced. Used less than 15 times. I am selling because i do not have time to use it. This is a great bike and a very rare find . 3500 Firm, please text me if you would like to view or email me . Located in temecula CA $3,500.00 7606840618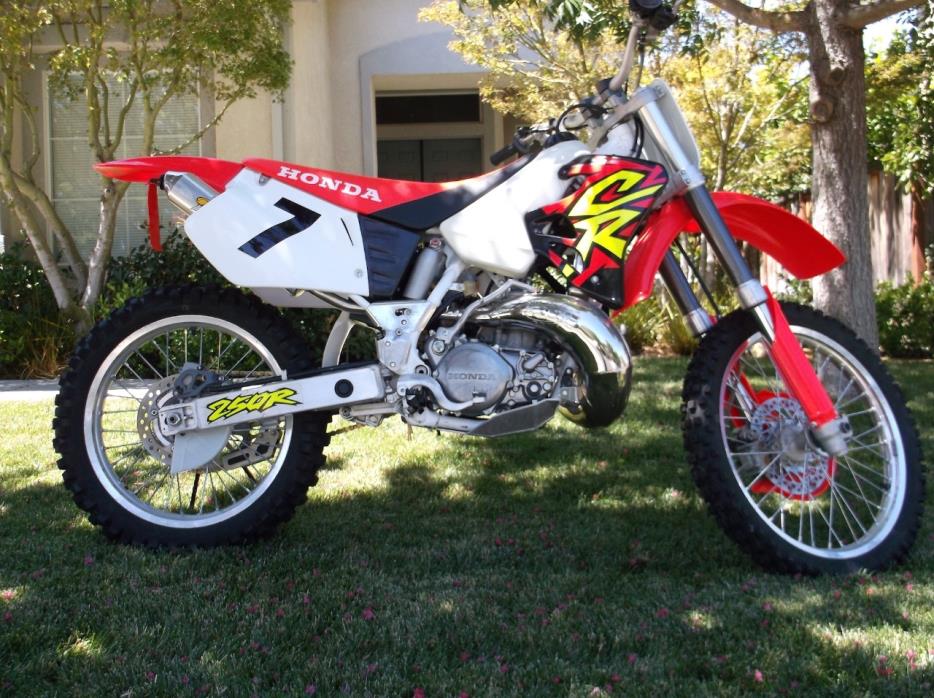 $4,200
Danville, California
Category -
Engine -
Posted Over 1 Month
This is an original 1996 Honda CR250R in mint condition that has been stored for last 7 years. I purchased the bike in June 1999 and am the second owner. The bike has never been raced, and has low overall time on it. It was the last year of the cro-moly frame and was Jeremy McGrath's favorite race bike during the 1990's (and final year he raced for Honda in the 90s). The bike is a very rare find that can be ridden, added to a collection, or shown at vintage bike events. It is Green Sticker registered through 6/2018. Chassis (All parts below were replaced with Honda OEM parts): New steering neck, swing arm, and linkage bearings, fork seals, rear chain, sprockets, axle seals, and front brake rotor. New seat, foot pegs, shifter, levers, clutch cable, throttle cable and throttle tube. Rear shock serviced and has Race Tech Gold Valve. All plastic was replaced with OEM parts New Dunlop tires. ProTaper bars and Skid Plate Motor: New OEM top end and water pump/bearings. Exhaust: FMF Fatty and Turbine Core-II. Includes the original exhaust pipe and muffler, Race Tech .40kg and original OEM .43kg Fork Springs. Race Tech .42kg springs are installed. 1996 Supercross Souvenir Yearbooks (3 copies) featuring Jeremy McGrath on the cover 1996 Honda model year brochure Owner's Manual Honda Service Manual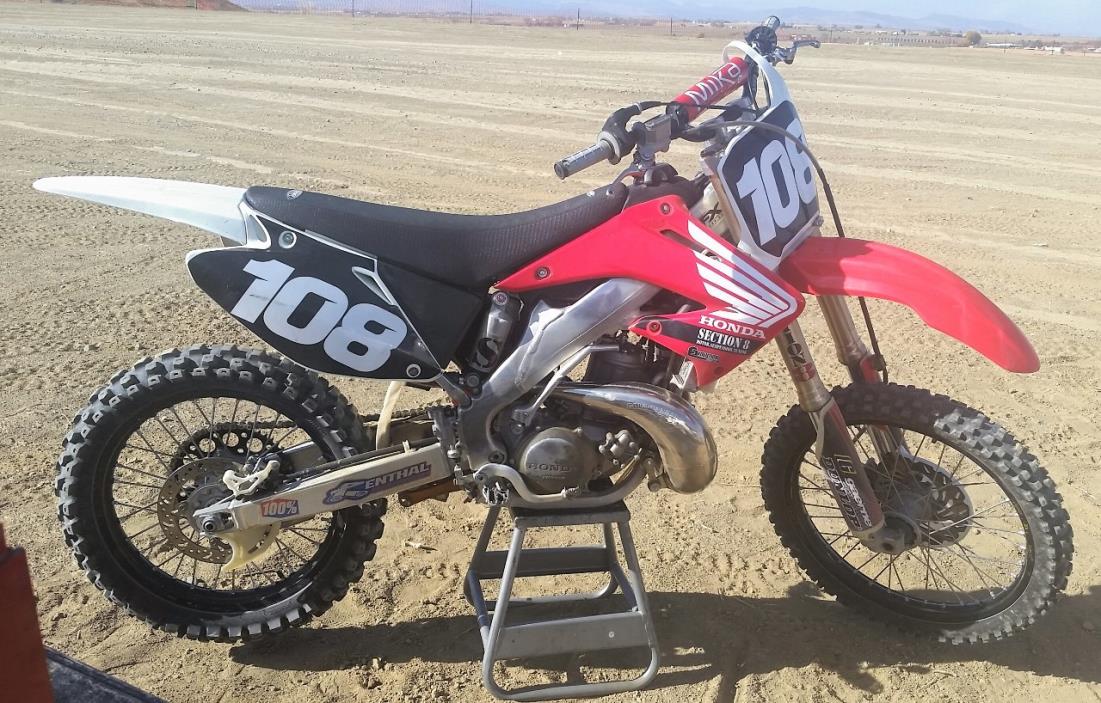 $2,500
Erie, Colorado
Category -
Engine -
Posted Over 1 Month
Very Clean 2003 CR250 for sale. Suspension was recently done as well as the top and bottom end. All work on the motor was done with OEM parts. Very well maintained over the years. Spent about $3000 on all the work recently done. Tires are 75%, Oversized front rotor,ZETA breakaway levers, Mika bars, works connection shock ring, excel rims with heavy duty spokes, FMF pipes, Renthal sprockets, D.I.D chain, vforce reeds. More to list but lets be real. Aftermarket parts are great but the true value is how ready this bike is to ride. Worst thing is to buy a bike and be stoked to ride and then you get to the track and realize your front and rear bearings are shot and the guy you bought it from hadn't changed the oil in 5 years. AVOID THAT. Spend a little more and gain PEACE OF MIND.$2500 is a steal