Hayabusa 240 Wheel Motorcycles for sale in Pennsylvania
$12,000
Royersford, Pennsylvania
2011 Suzuki Hayabusa, Base price: 13,699 Color: Pearl Mirage White with gold trim Customization price: 7,000 1) 240 Rear Tire Kit a. closed end black satin arm b. retro wheel matching front c. black chain and brake line d. powder coated in black: real wheel 2) Yoshimura (TRC-D) Carbon dual pipes 3) PUIG windscreen (Black) 4) Powder coated in gloss black: Rear Set 5) Powder coated grills in gloss black: Fairing Holes (5) 6) Powder coated in black: front wheel 7) Eliminated Fender and Reflectors 8) Smoked signals including rear light $12,000.00
$25,000
Philadelphia, Pennsylvania
Category -
Engine -
Posted Over 1 Month
Motorcycle in great condition Red/Blue/chrome with a 2007front and 2008back, a hydraulic system, white strobe lights, red neon, remote alarm system and low jack system. A chrome eagle on front tire frame with eyes that light up. A chrome mirror back wheel with a 240 tire. Great bike to enter into custom shows to gain extra income. If you have questions, or whish to view the item contact Ken Mattox at 267-688-0836. Only accepting calls from interested buyers. No solicitations.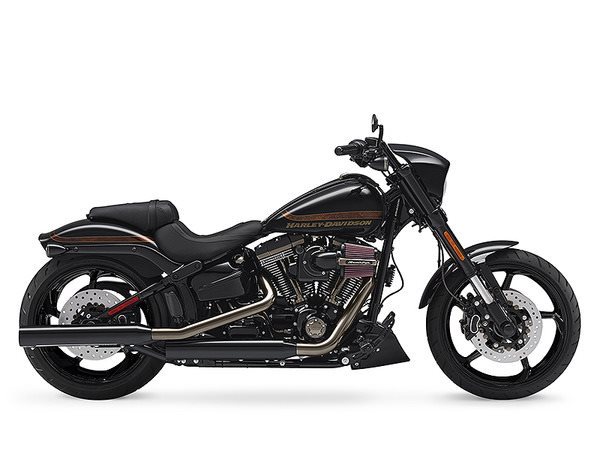 $25,799
Greensburg, Pennsylvania
Category -
Engine 110 cu. in. (1801 cc) cc
Posted Over 1 Month
The CVO™ Pro Street Breakout® motorcycle. Dark style and massive torque sit center stage in our top-of-the-line take on blacked-out American muscle. Cast a shadow. The CVO™ Pro Street Breakout® is all about dark style and massive torque. It features cutting-edge finishes with show-stopping paint and styling details fender to fender. The Aggressor wheel mounts to a 240mm rear tire. The forward controls, new race-inspired seat and handlebar create a riding position perfect for prowling. And a Screamin' Eagle® Twin Cam 110B™ engine with heavy breather intake, inverted forks and new dual-disc front brakes mean the performance matches the power of its style. It's our top-of-the-line take on long, dark American muscle.