Motorcycles for sale in Christiansburg, Virginia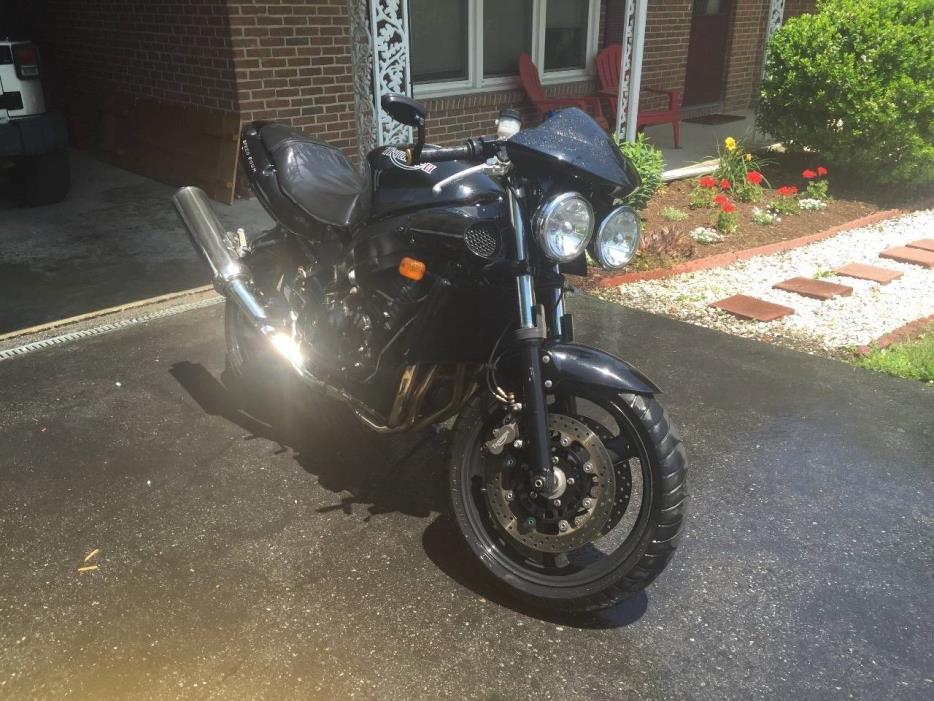 $2,600
Christiansburg, Virginia
Category -
Engine 599 cc
Posted Over 1 Month
Only 18,000 miles. The rear fairing is cracked but can easily be replaced. Great bike!
$1,500
Christiansburg, Virginia
Category -
Engine -
Posted Over 1 Month
1998 Jeep Grand Cherokee 4x4 .. 4.0L I6 AT .. Needs Rear Brake Line & Maybe The Brake Booster Bled .. $1500 .. Call Or Text  540-251-1919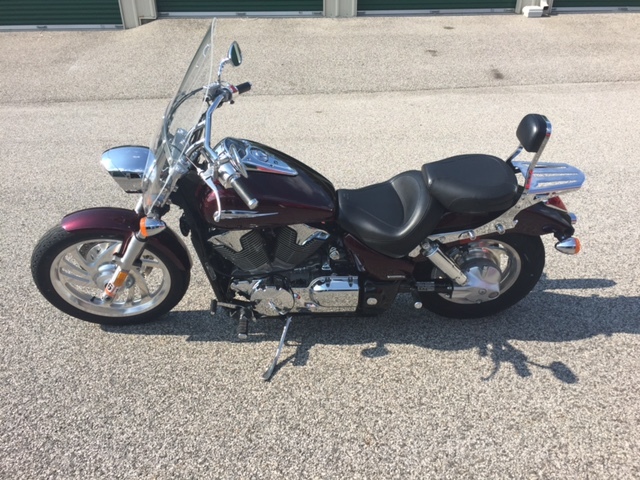 $5,500
Christiansburg, Virginia
New windshield (Memphis shade switch back) New Mustang touring seat;Garage kept very low mileage (6500)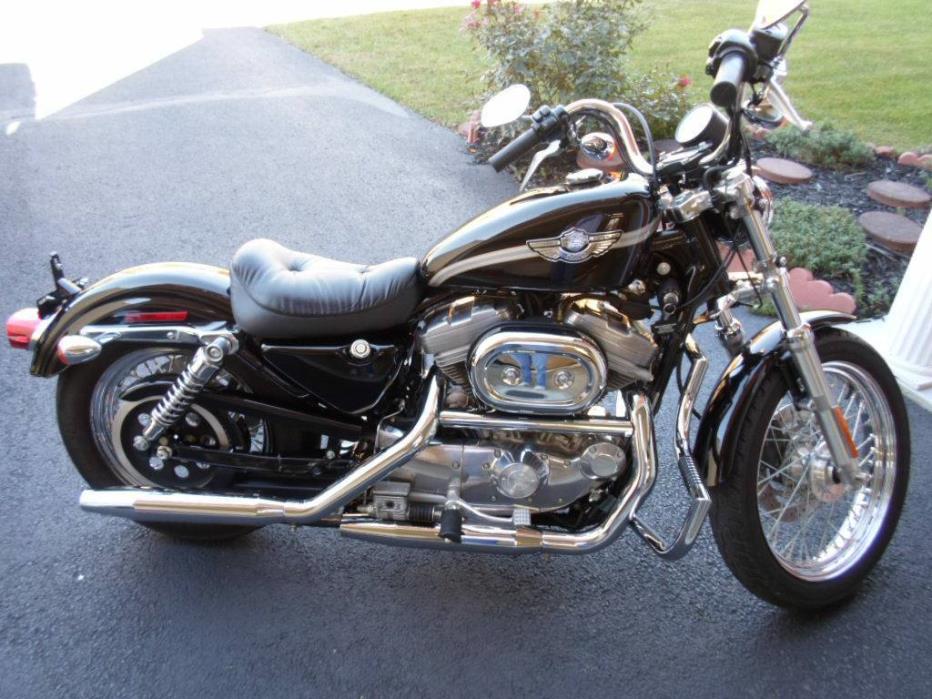 $3,450
Christiansburg, Virginia
Category -
Engine -
Posted Over 1 Month
Very nice 100 Anniversary XLH Sportster Hugger 883 w/ only 2,753 originial miles. Garage kept. / Runs like new. Vivid Black.. Recently serviced including: Tune up and all fluilds changed (Mobil 1). All orignial bike: extras: Lindby crash bars / 100th Anniversary Quick Detach windshield. Priced for quick sale!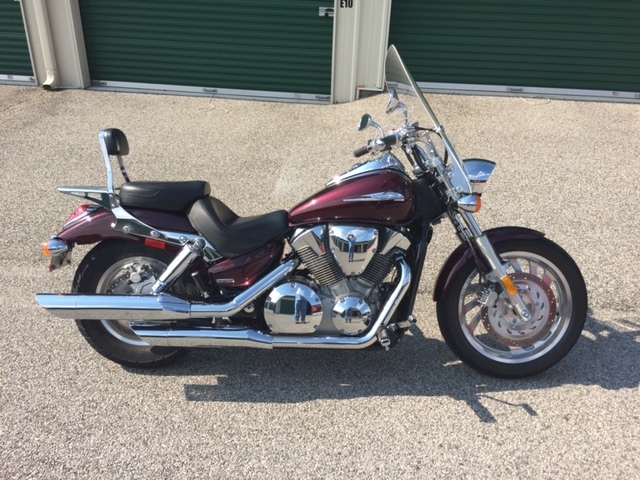 $5,800
Christiansburg, Virginia
Garage kept, very clean, low miles
$3,200
Christiansburg, Virginia
Exceptionally well maintained 250 XC-W with 78.4 hours on it. Oil/filter have been changed every 2-3 hours since purchase. Suspension has been tuned by Motivations Racing for faster riding. This bike is screaming fast with a load of torque and the suspension is nothing shy of incredible - you'll feel glued to the ground while you're railing corners! I have about four races on this bike but it was never raced for a full season; it was mostly trail riding. I put a lot of love into this bike but really haven't had the chance to ride much since having kids a few years ago. I'm selling it because it deserves to unleash hell on dirt - not sit in a lonely storage unit. Serious inquiries only. I'll ask to see the cash before you test ride. Here's a cold-start demo and walk-around video: https://youtu.be/Ny5RB-5rKQg Extras: Aluminum Skid Plate, Cycra Hand Guards, Tuned Suspension, X-ring Chain, FMF Pipe (thicker than stock - has a few minor dings), Scott's Steering Stabalizer, Push-button fork pressure-relief Maintenance: 60 hours... New rear bearings, Renthal front/back sprocket, x-ring o-ring chain, bushings, seals, pipe o-rings, plastics, and back tire 76 hours... New top-end (with higher compression) Re-jetted for this area Currently at 78.4 hours. Full maintenance history available if requested.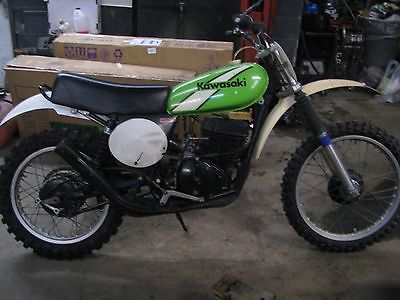 $3,500
Christiansburg, Virginia
1975 Kawasaki KX 400 excellent condition runs as it should low hours bike very original pipe and tank the two biggies are in exceptional condition as is the rest of the bike the bike is garage kept tank and carb are drained this is an awesome opportunity to get a very collectible bike in near perfect condition see pictures and make your determination the Kawasaki as you know are hard to come by and any open class vintage bike as well as we all know shipping is responsibility of buyer and like most states titles are not required for off road vehicles bill of sale can be given
Trim kx 400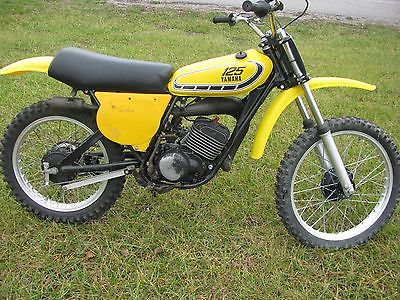 $1,999
Christiansburg, Virginia
1976 Yamaha yz 125c excellent condition numbers matching bike runs good very clean very original though it has some parts that are aftermarket tank is beautiful as to are the forks, seat, original sprockets and chain (it appears to me) pipe is very nice as well look at the pictures they speak a thousand words especially look at the tank its almost perfect with decals and paint still the original the bike has been garage kept the gas was drained out of both the carburetor and tank it will also come with original certificate of origin shipping is responsibility of purchaser feel free to call or text if you have any questions I am not totally sure if there is something on the bike that is not original so call or text so I can discuss before you buy my number is 540-239-6002 if you call and I cannot answer please leave a message with your phone number in the message as well for prompt response thank you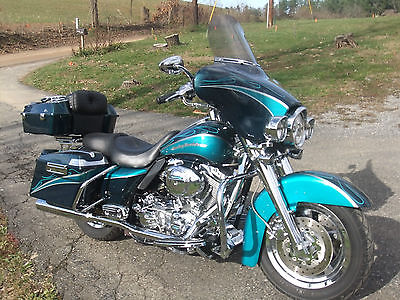 $20,000
Christiansburg, Virginia
Category Standard Motorcycles
Engine -
Posted Over 1 Month
2005 Harley Davidson CVO Electra Glide All Options Excellent Condition Screaming Eagle Package 10,000 Miles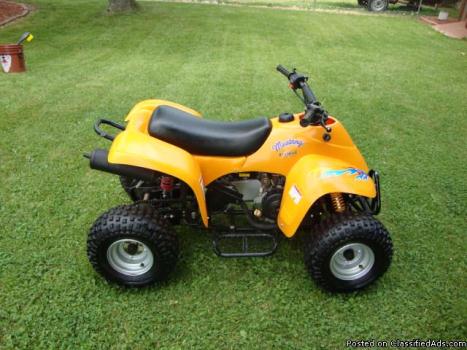 $595
Christiansburg, Virginia
Category -
Engine -
Posted Over 1 Month
50 cc Childrens four wheeler /atv in great condition . Unit has a large frame so it can be used for a long time frame is large enough for an adult. Unit runs good and has only been used in a back yard enviroment. It has electric start and kick start, battery charger included with unit. A childs size helmet and gloves also included. Would make a great Christmas gift
$5,250
Christiansburg, Virginia
Category -
Engine -
Posted Over 1 Month
2008 Kawasaki Kfx 450R MONSTER ENERGY, 2008 Nationals quad(Keith little) pro circuit fully built race bike. Runs off of 110 race fuel, bike is race ready. 4 new tires, new battery, new rear shock. Must see! $5,250.00 2766209955

$4,199
Christiansburg, Virginia
Category -
Engine -
Posted Over 1 Month
Up for sale is a 2008 Kawasaki VN900C cruiser motorcycle with just over 8,000 miles on it. I bought this in August of 2012 and have not ridden it very much. I have since become interested in dual sport bikes and this one needs a new home. I would say it is in very good to excellent condition, runs strong, and needs nothing. It is ready for a new rider. $4199.00 Call Five-four-zero, 7-nine-7, four-6-1-eight. PLEASE do not send text! After market parts: Vance and Hines pipes Grips and forward control pedal/shifter Handlebars Lowered 2" Air filter/chrome housing Fuel management chip Leather bag on forks Chrome side covers Chrome radiator cover

$9,800
Christiansburg, Virginia
Category -
Engine -
Posted Over 1 Month
Purchased brand new in 2005 and i'm the only owner. It's been climate controlled smoke free garage kept all it's life. It has been very well cared for - not a scratch or a dent on it. Only reason i'm selling it is because recently i've had some health problems and unable to ride bikes anymore. Includes detachable sissy bar - 2 seats solo and double, Harley Davidson saddle bags, Detachable windshield, misc chrome items, About $3k in extras total. This is great price as it is - priced to move
$4,500
Christiansburg, Virginia
Category -
Engine -
Posted Over 1 Month
FOR SALE IS A NICE CLEAN 2008 SUZUKI GSX-R 600 MOTORCYCLE. 7223 MILES. THIS BIKE HAS BEEN ADULT OWNED AND HAS BEEN KEPT INSIDE SINCE NEW. THIS BIKE IS JUST LIKE IT CAME FROM FACTORY EXCEPT FOR A YOSHIMURA R-55 PIPE THAT HAS BEEN INSTALLED. HAS BEEN SERVICED ON TIME. THIS BIKE HAS NEVER BEEN DOWN OR DAMAGED ANY WHERE. AFTER CLOSE INSPECTION I CAN NOT FIND ONE BLIMISH ON THIS BIKE AT ALL. HAS ALWAYS BEEN KEPT CLEAN AND DRY. THIS BIKE HAS NEVER BEEN ABUSED OR HURT IN ANY WAY.