Classic Sportster motorcycles for sale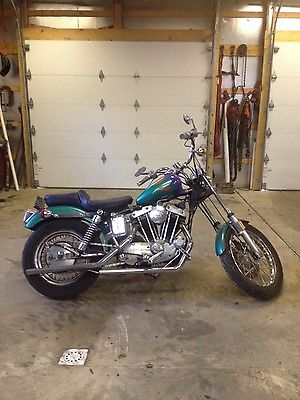 $3,000
Johnstown, Pennsylvania
Category -
Engine 1000
Posted Over 1 Month
1976 Harley davidson sportster 1000.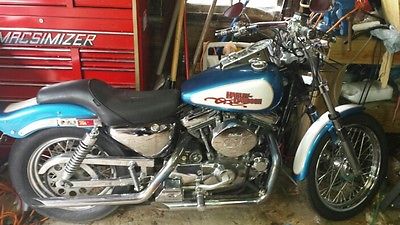 $3,800
Winnisquam, New Hampshire
Category -
Engine -
Posted Over 1 Month
This is a 4 speed, 1100 that starts and runs strong. low gravity, easy cornering. New battery and headlight. Headlight bracket custom made from1/4" stainless. Spall surface dings, and some rust from the battery bucket onto the tranny. Needs a bit of spit and polish to clean up but otherwise in great shape. This model was only made for tow years as in 88 they went to the 1200 motor. You must come get or arrange pick up of bike once its paid for. I will NOT SHIP. Nut if you live in southern N.H. I will drive it to you, after payments made.The price of $3800.00 is very firm.
Trim XLH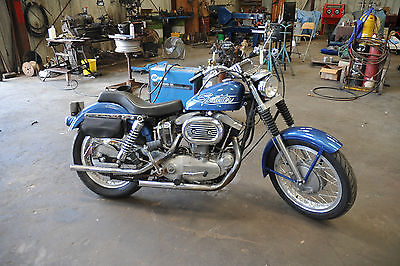 $8,500
Pearland, Texas
Category -
Engine 883
Posted Over 1 Month
We have a rare non-molested 1969 Harley-Davidson XLCH 900 Sportster for your consideration. The XLCH was HD's "competition hot" and was released in 1958. Sony Barger of the Hell's Angels owned a '65. 1969 was the last year for this classic old school motorcycle. Most of these machines were chopped as was the thing in the day. There is no battery or electric start. There is a system for kick starting these bikes as there is no float bowl. Google it. It's not a bike for the timid or folks with leg or knee injuries. It's a big boy's ride. The motorcycle is owned by my 69 year old heavy equipment mechanic friend. The machine is in excellent and mechanically sound condition. There are 30,000 original miles on it. This motorcycle came with the Akron wheel option as well as the optional drag pipes. It has the Fairbanks Morris Harley magneto, not Joe Hunt. The machine has some minor upgrades. This includes a 38 mm Bendix adjustable jet carburetor, 3/16th stainless steel Buchannan spokes and a La Pree seat. The clutch has been changed to wet, so lubrication comes from the engine. The original factory seat shown in the pictures goes with the bike. The machine comes with extra spare parts such as mag, carb and generator-the original repair manual an old add any anything else we find related to it in the shop. Bike has been repainted in 1969 DuPont Emron factory Blue. The bike was to be auctioned in Houston Texas as a benefit for a cancer patient, but they never paid the donation fee, so we are now putting it into auction. Too many other bikes to keep up. NADA lists prices from $4,260 for poor condition to $16,705 for excellent. Specs: 4 cylinder OHV 883 cc 96.8 mm stroke 45 Degree V type 55 HP @ 6,300 RPM 9:1 Compression 4-Speed Thanks for looking- good Luck Bidding- email with any questions.
Trim XLCH